Bigasoft registration help
Help for registering Bigasoft software
Registering an Bigasoft software product can remove all limitations of the trial version. Registration is very quick and quite easy. The following are the steps you need to follow to register your application.
Purchase a license
You can purchase a license for your software on our Online Secure Order.
If you have a question about our licensing, or are looking to purchase a non-standard license, please contact us.
After you've placed your order, your registration information will be emailed to you. Normally you will receive this quickly.
If you did not receive your registration, please check your spam filter. If you cannot find the email, please don't hesitate to contact us.
Registering the Software
1. Confirm your application version matches your code.
Registration emails indicate which version your license code will work with. Make sure this number matches the application version you are trying to register.
You can check the application's version by clicking Help -> About...
2. Access the registration dialog.
You can find the registration dialog by going to Help -> Register...
3. Enter your license name and license code exactly as it appears in the email.
Copy and paste the license name and license code from your registration email into the registration dialog within the application.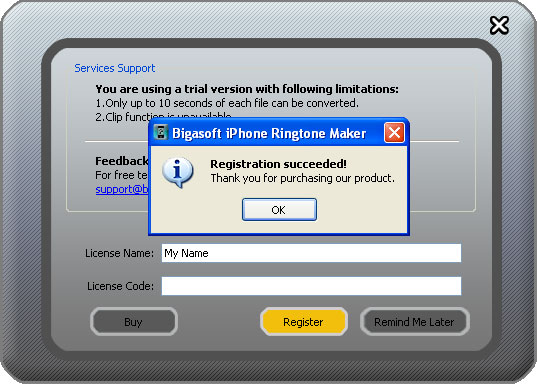 4. Close the registration dialog and voila.
You can go to Help -> About... to make sure that you successfully registered. You will see your license name in this dialog.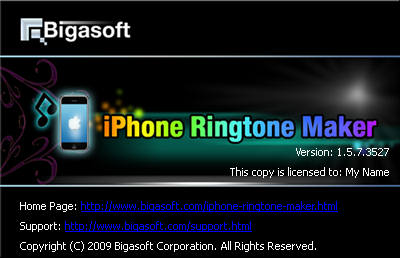 Email us
Have a question about something that is not covered here?
Please feel free to with your questions concerning our licensing and registration process. Tell us exactly what you are entering for the license name, license code and the version you are registering.